We recently hosted an engaging live discussion with industry experts from G2Crowd, Instapage and Subscription Insider, covering trends and growth tips for online businesses.
Check out what these leaders had to say about what they learned last year in the software industry, where people are missing opportunities and what's coming next.
For the full story, watch the full discussion recording.
What were your key learnings from 2018?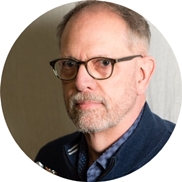 Michael Fauscette, Chief Research Officer, G2 Crowd: Fundamentals are still really hard. Different solutions don't talk to each other and aren't integrated, creating data silos. Then you want a 3360-degree view of the customer, but it's really hard to get. Additionally, AI is reliant on integrated data, causing a lot of adoption problems when data isn't integrated. These remain challenges.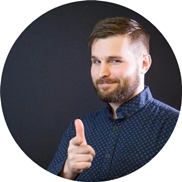 Tyson Quick, CEO & Founder, Instapage: In 2018, we focused on user trust. As an advertising and marketing technology company, we thought a lot about what trust means for us. Users really want to trust the company they're dealing with, so it's more important than ever to deliver relevant content and messaging and establish a more human relationship with people.
We're moving out of a time period where companies were just blasting people and annoying them and retargeting endlessly so people continually see the same thing. It's more important than ever that we're investing time and establishing trust, and part of that is not bombarding users with irrelevant content or misleading, fear-oriented messaging. There are humans on the other end of our messaging and we need to think about that at every point of interaction or we will lose their trust.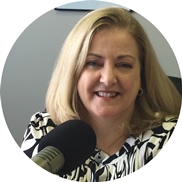 Kathleen Greenler Sexton, CEO, Subscription Insider: 2018 confirmed the purchasing economy is dead. Everyone's getting into the subscription business. As an example, we're all going to be subscribing to our cars in a few years. It's amazing the different types of products that are being turned into a recurring revenue solution, whether that's a product or service.
The next thing is that data and privacy are not going away. We talked a lot about GDPR in 2018, California and Vermont had new privacy legislation, and regulation around privacy and autorenewal, also known as the negative option to the lawyers, is increasing. Regulations will continue to affect how businesses operate.
Additionally, people talk a good game around retention, but there's not enough skill set and tools for people to maximize customer lifetime value in an auto-renew world. Some of the platforms out there don't support auto-renew and recurring revenue accurately, and many people who are gurus of customer acquisition are being asked to assume responsibility for retention without necessarily understanding some key things they need to know.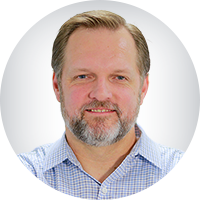 Geoff Knapp, VP of Business Development and Support, 2Checkout: It's amazing in 2018 the extent to which all business models and all merchants are interested in exploring the transition from a one-time buy to a subscription or ongoing business model. And it's a different ball game. The way in which you engage the user and create loyalty and long-term relationships is very different than what it took to sell a one-time product.
What are some past predictions that totally missed the mark, or that didn't quite turn out as expected?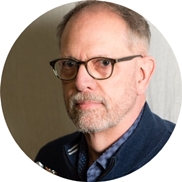 Michael: We continue to overestimate the short-term impact of trends and underestimate the long term. Just because we're deploying chatbots doesn't mean people will adopt them, for example. Also, when it comes to what we want to do around AI and VR, these technologies require some level of talent and that talent is hard to find right now in these emerging areas. Even if you want to move into areas that would provide a better customer experience, it's taking longer to implement than you would like because it's hard to get the right people.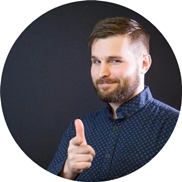 Tyson: A lot of people thought chatbots would replace web forms. We found it's not either/or: sometimes people want to engage with forms and if you do have a chatbot it's more of an alternative path. Some people prefer interacting with a chatbot and others prefer filling out the form. We also saw that people are increasingly shutting these chatbot triggers—just like with banner blindness, we're seeing an oversaturation of companies adopting bottom-right chat.
Chatbots also slow down page load. I think we continue to underestimate how important speed is in terms of page load times. People are getting less patient, especially when dealing with material that's not entertaining. Companies are not spending enough time thinking about whether something will slow down the user experience on their site. If you're not offering a fast experience, people will leave because they've become used to Facebook and other sites that are fast.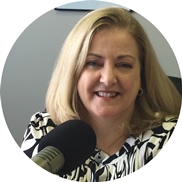 Kathleen: The world did not end with GDPR. I think we all thought the world was going to end in 2018. It did not. We learned a lot. Companies had to adjust how they manage their data and their privacy, understand where the data is and is not.
Predictions about fraud didn't go far enough. All of our businesses are being tested in different ways by people who are buying and selling credit card information on the black market. Even niche subscription vendors are affected. Fraudsters are using even small companies as a test for credit card information they acquire. Fraud is increasing, and we didn't predict that enough.
Email is not dead. Social media is great for branding and list-building and engagement, but if you look at your data, for most companies, purchasing is going to happen from your email list where you're most engaged. Really look at your data, understand not only where your engagement is, but also where you're getting purchases. I'm going to bet email is a great contributor to revenue.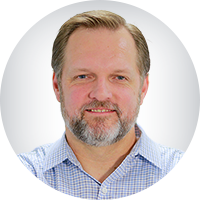 Geoff: We had a lot of merchants who thought that they had to offer every alternative payment known to man to be remotely relevant, including Bitcoin and similar things. It was a super-hot topic, we did a lot of work to try and figure it out and it kind of died overnight. So, people go back to their initial focus on serving their customers with the more traditional channels, rather than offering some of these payments.
What are the most important trends that will impact digital commerce operations/online businesses in 2019? Next steps to incorporate these trends into an organization?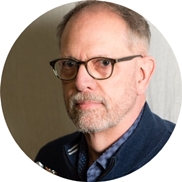 Michael: We did a survey recently with B2B decision-makers and 92% said they use reviews all the time. That's an amazing amount. If you think about what we do in our personal shopping, we look to reviews as we merge business and personal. I call it power marketing: the ability to connect your business with customers and prospects and do it in an environment that builds trust. That's a powerful concept and it's going to impact businesses moving forward.
If you don't have a review strategy, you're missing out: in the same survey, 64% of companies only contacted a vendor after they made their purchase decision. Think of all the times you don't know who you're not selling to, I think it's a huge problem if you're not reaching out beyond your own borders.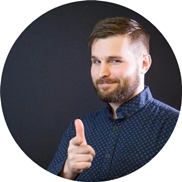 Tyson: Businesses have been looking for "growth hacks" and simple tricks to run their business. Now I think you're seeing this movement of people going back to the fundamentals: who are we selling to, what is our unique value proposition, where are these people located? We kind of had a frenzy about growth hacking.
Instead, think about what I call micro-monopolies—you can have a healthy business based on a very focused audience. Make sure your audience knows you more than another brand. Start small, start focused. If you want consistent business, go back to the fundamentals and who your product or service is for.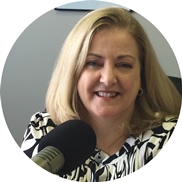 Kathleen: Everyone needs to know your customers have access to subscription management tools; they can cancel through PayPal and increasingly through card issuers' independent tools. One tech company is even creating an aggregation platform that will allow companies to aggregate all their B2B software subscriptions and cancel them without having to deal with the vendor. If you have a subscription or membership company you need to be relevant, stay connected with your subscribers and make sure you are relevant in their day-to-day lives, whether it's a consumer or a business. If you're not relevant, you're done.
Increased regulation is a big one. You need to prepare for that by doing data mapping and you need a lawyer monitoring your setup on a yearly basis to make sure you are up to date with regulations.
I predict the retention marketing role is going to mature in 2019 and continue after that. People really need to get retention experts to help them understand the tools and technology, how to work cross-functionally and maximize the lifetime value of the customers you are spending so much to acquire.
Finally, the biggest thing I see is people who don't know what they don't know. They learned what they learned, and they were brilliant about it three years ago but don't have the energy or time to realize the world has changed under their feet.
Many thanks to our experts for participating in the discussion!
They offer many more tips and predictions throughout the panel discussion, so make sure to watch the recording!
How does your business plan to tackle regulations, retention, reviews, as well as get back to the fundamentals in 2019?