At 2Checkout, we always strive to bring you the latest in digital commerce data. Each year, we take a look at hundreds of thousands of worldwide transactions that move through our commerce platform. For the first quarter of 2018, there are no big surprises regarding the top countries: the U.S. stays in the lead in terms of overall sales, followed by the UK, France, Germany, and Canada, while Australia, Italy, Japan, the Netherlands, and Spain round out the top 10.
The average order volume of $50 was a slight increase from 2017's $47, suggesting strong confidence in markets.  When it comes to types of software sold, security and privacy products continue to lead the way, followed by multimedia and design tools. Business and finance software, including online tools and services, surged forward to capture third place.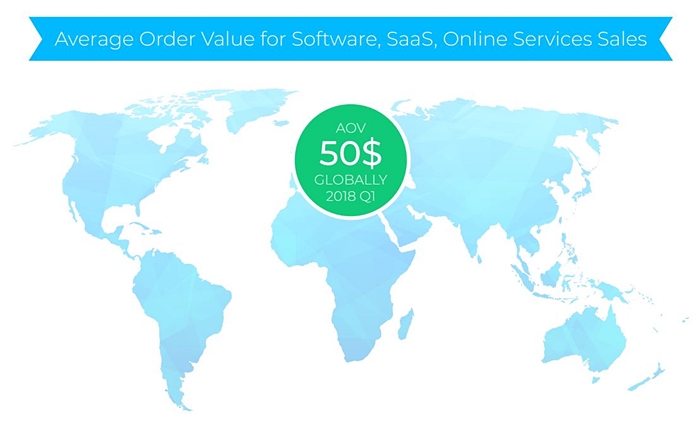 Subscriptions keep climbing as a business model, representing 76% of sales volumes overall, up slightly from 75% in 2017. Just 49% of sales were subscriptions in 2012, showing how far we've come from the days of lifetime licenses for digital downloads or mailed CDs.
Regarding online payment methods, Visa and MasterCard continue to dominate worldwide with 68% of sales, followed by PayPal with 19% and American Express with 7%. As expected, payment methods continue to vary significantly by country, with Visa and MasterCard leading the way in the U.S., UK, and France, but PayPal remaining very popular in Germany. Neglecting preferred payment methods can cost you big sales: in addition to Germany's preference for PayPal, the Netherlands use iDEAL for 43% of transactions, China uses Alipay 42% of the time and Brazil and Turkey continue to rely on local credit cards with installment payments. Make sure you support the most popular payment methods in your markets.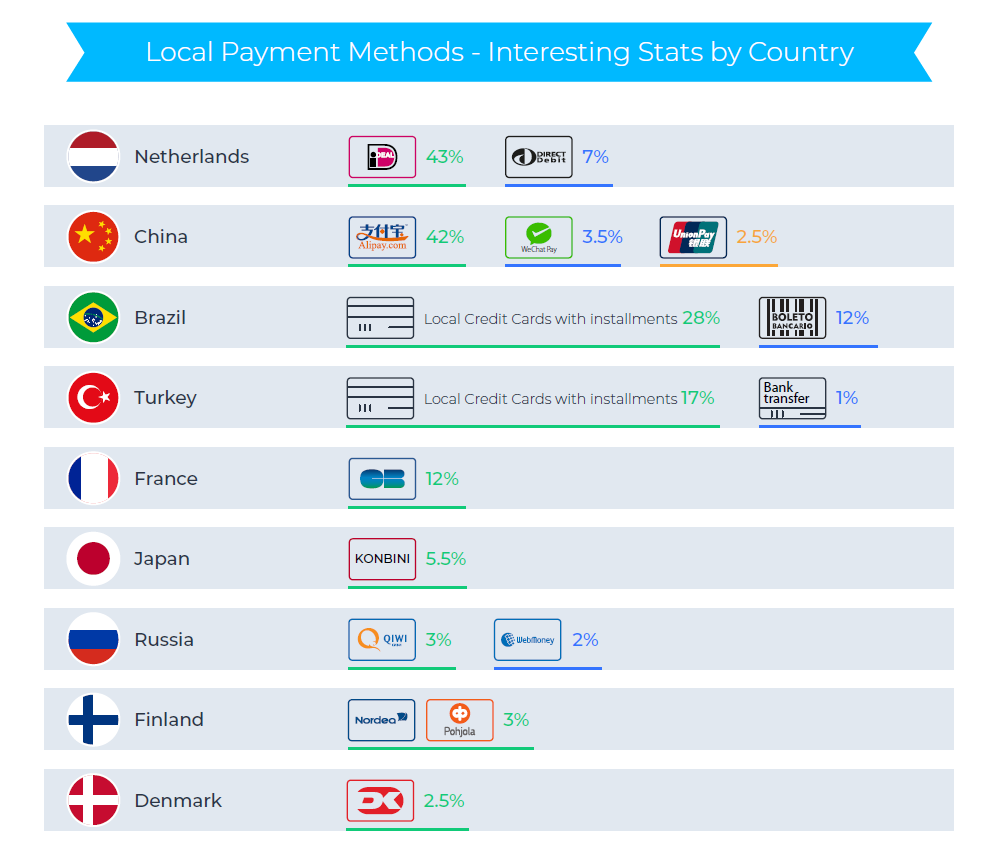 Other than selling software directly, how can you make the most of your market opportunities? Affiliate sales drive 24% of revenue on average for software companies actively using the Avangate Affiliates Network, while promotions bring in 33%, making discounts and coupons a key strategy to consider. Cross-selling brings in 5.5% of sales and up-selling generates 7%, making these perfectly valid merchandising tools worth exploring.
There you have it! That's what's new in the digital commerce benchmark in the first quarter of 2018. Check out the infographic and our quick announcement on this for more info.
Stay tuned for more data on the latest in digital commerce, and let us know what you noticed so far this year in the comments.