What if I told you that five changes to your software could increase revenue 25-50%?
It's possible because of two facts: most trials don't convert, and you're too close to your software to see its obvious flaws.
The conversion rate from visits to sales according to a study presented by Andy Brice is around 1% with specific variations.  But the abandon rate on software trials is astonishingly high.  In an informal poll of a few software company owners I know, everyone agreed that 80-90% of downloads never become real trials.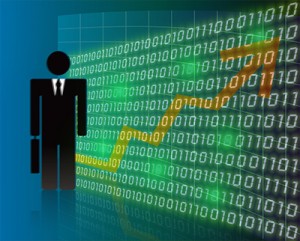 In a way, that's good news, because it means there's lots of room for improvement.  Think about it – if only 20% of your potential customers make the leap from download to trial, shouldn't it be possible to squeeze out another 5-10%?  That would be 25-50% more trials even with the same number of downloads!  And more trials means more revenue.
Duh, you have to optimize for that!
But even armed with this idea, it's hard for you to make those improvements.  Why? Because we developers are so used to our own software, it's hard to step back and understand the experience for the new user.
Do you remember what it was like before you knew how to use Gmail?  Or Word?  (For me I'm experiencing this right now with Twitter but that's another story…) If you've ever tutored someone on new software, you know how different everything looks to new eyes.
Well you certainly cannot "remember" what it's like to be a newbie for your own software! In fact, I'll bet you don't even try:
How many times do you run your installer?  Or really read what's there?  Sure, you know how to find your software in the Start menu, but would a newbie?  What about after your software launches – would a new user understand how to create a "New project", or even that she needs a "New project"?
In this five-part series, I'll be explaining five specific things you can do to get more of those downloads to turn into trials, and more of those trials to turn into sales.  I'll be your "newbie" eyes.
No, I mean I really want to be your newbie eyes:). So be sure to read the next post and quickly comment with a link to your software. My honest opinion awaits you.
Here are the posts so far –  stay tuned as we add more:
Increasing software conversions Part 1: Auto-open after installation
Increasing software conversions Part 2: Ask a few questions
Increasing Software Conversion Part 3: Use a "Tips" Newsletter to Follow Up on a Trial
Increasing Software Conversion Part 4: Don't Lose Users on the First Screen!
Increasing Software Conversion Part 5: Don't bother the trial user with licensing stuff until the user is hooked
To get notified when new articles get posted, subscribe to the Avangate blog by email or RSS.
This is a guest post by Jason Cohen, founder of Smart Bear Software, the makers of the peer code review tool Code Collaborator.  Jason blogs regularly about startups and marketing.