Are you engaging your customers with free trials or discounted offers at the beginning of their subscription life? If so, then you should keep reading.
Nowadays, more and more companies are opting for recurring revenue models that create stable revenue streams and improve the experience for their customers. While this business model has numerous benefits, it also brings a few downsides to the table. Consumers can get frustrated about those monthly recurring charges (especially if they start out with a reduced price), and they often end up contacting their banks to ask for a chargeback – a process involving additional parties and costs that merchants prefer to avoid.
As of April 18, 2020, VISA has updated rules for merchants who offer free trials or introductory promotions as part of online subscription services for their customers.
Why the announcement?
The goal of this update is to provide more transparency to customers and easy access to manage recurrence of charges, as well as to protect the rights of both the merchant and customer in case of disputes.
Who does it target?
The changes address all merchants who sell either physical or digital goods and services, but only if they offer free trials or introductory promotions that roll into an ongoing subscription/recurring agreement.
If you are part of this category, we need to work together to ensure that the customer experience, throughout their purchase process, includes for the following:
1. Express Consent
When customers begin their subscription journey by accessing a discounted offer (either through a trial period or a promotional price), they need to be aware of present and future terms right from the beginning. As VISA states, you should require that cardholders provide their express consent before collecting payment information.
2Checkout's out-of-the-box checkout flows and templates are already built to show trial and discount terms, as well as information on how the customer can either turn-on/off automatic renewal. On top of that, 2Checkout enables you customize the cart pages (either self-service or by working with our team), in case you decide to include additional information that might be specific to your business needs.
2. Explicit Transaction Receipts
After your customers make their first purchase and enroll in a subscription relationship with you, they expect to receive a receipt confirming the transactions. Information on the order they just placed, a view of subsequent charges, as well as a simple tool to manage charge recurrence, should all be part of the emails reaching their inbox right after they successfully finalize the purchase.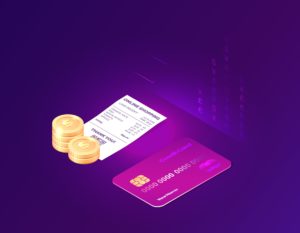 2Checkout assists in this process with automatic emails sent to your shoppers as part of our default offering. We encourage our merchants to review and, if needed, customize these emails using the editing tools available in the control panel. Depending on how you share the expected information to your customers (on your website, through email marketing, or by directly reaching out), you might decide these emails need a touch that is specific to your business model.
3. Clear Reminder Notifications and Easy Cancelation
Time has passed since the customer decided to enroll in a subscription, and the resulting charge is coming soon. Now is the time to remind your customer of the terms they agreed to in the first place, and offer the chance to change their mind in case they do not want to continue.
Our platform sends out automatic email reminders to your shoppers, well before the next charge is expected – and for all scenarios where a recurrence is happening. No matter if your customer purchased a trial or just benefited from a special price you awarded for the first month, they will be receiving email notifications to reinstate information on the following charge amount and date (plus a link to MyAccount, where they can manage automatic renewal settings for free, self-service).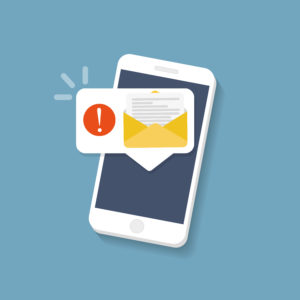 2Checkout's myAccount provides your customers a centralized view of their purchases and subsequent charges, including order status and evolution, transaction data, product, subscription and subscription history, as well as personal customer information. By accessing it, your customers also have full control of turning on or off the automatic charge recurrence, in line with the new VISA compliance requirements.
As a merchant, you can use just our standard email templates/send-out schedule/myAccount capabilities – or build on all of them using the email editing and scheduling areas available in your control panel. Our set of retention tools are also available (we recommend reading our blog article for best practices on how to save and secure subscription revenue), and you can embed and customize your myAccount capabilities in the customer portals, through single sign-on options.
4. Additional Descriptor
When looking at their financial statement at the end of the month, customers might not understand why they have been charged a specific amount, given their previous charge was lower. To address this, VISA now requires a reference to the full-amount charge coming after the trial purchase, with an explanatory descriptor as part of the transaction description.
Note: The merchant statement descriptor requirement has been postponed by VISA to April, 2021, due to COVID-19. When the time comes, 2Checkout will have the necessary support built in.
If you would like to view detailed information on the content of VISA update, click here.
What you also need to know, however, is that these VISA updates are best practices most of the subscription merchants should already be following. By using 2Checkout's default offering and the free, self-service customization tools, you not only make sure you are compliant, but, more importantly, you strengthen the relationship with your customers beyond the first billing cycles of your relationship.
As 2Checkout supports multiple models, for clients using 2Monetize or the Reseller offering, we act as the seller and merchant of record on your behalf, ensuring compliance of local laws and regulations, local banking relationships, handling of taxes, managing fraud, customer support, chargeback representation, and offloading the complexity on your side.