As a digital company, your business is not bound by conventional borders and has the freedom and opportunity to reach customers anywhere in the world. And just as you look outward for new markets, customers are also looking beyond their physical borders for their goods and services. As a study by KPMG shows, online buyers are increasingly interested and willing to purchase goods from offshore merchants.
But selling products across your border is not the same as selling to your home market. If you want to sell across Europe, you will have to plan for the particularities of 50 different national markets, where your potential customers speak 24 different languages. Nevertheless, that's still an effort you might want to make, if you consider that more than 85% of Europe's population of almost 743 million is connected to the Internet and 38% of all online shoppers in Europe ordered goods from other countries in 2017 (half of those orders were placed with merchants from the EU).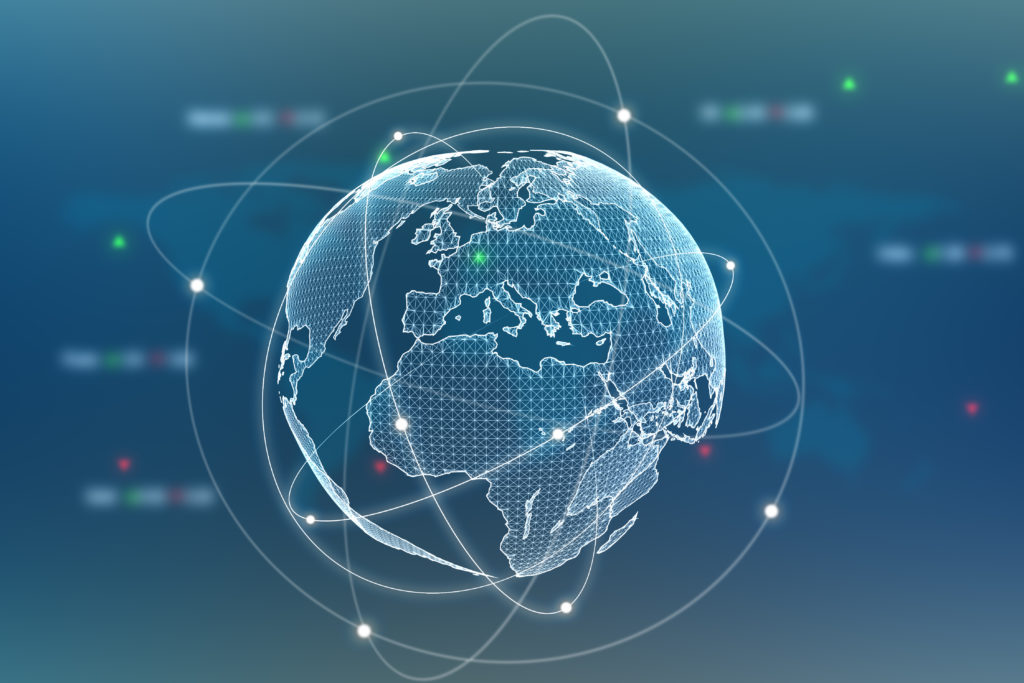 The eCommerce turnover for the region was estimated to reach $681 billion in 2018, and the European Union is stimulating cross-border commerce through such measures as forbidding geoblocking for online shoppers (that is, eCommerce websites in the EU can no longer block visitors from other EU countries). Keep reading to learn what to take into account if you want to tap into the European market.
Why you must think about localization
One of the great paradoxes of eCommerce is the tension between buyers' hunger for global goods and their desire for a local, relevant, and trusted experience. While shoppers are willing to browse the wares of merchants from other countries than their own, their experience and trust factor heavily in which sites they ultimately choose for their purchases. In fact, 30% of global consumers rank the site's experience and trustworthiness over everything else, including price. To give buyers the familiar experience they're looking for, you'll need to localize each aspect of the buying experience, which includes everything from the payment method, currency, prices, text, labels, and messages, to date and time, phone number, graphics, formatting, punctuation, and addresses.
While localization is just a part of the overall customer experience, it is an incredibly important one that can go a long way toward establishing trust so important to global buyers.
What you need to know about some of the biggest eCommerce markets in Europe
The UK, Germany and France make up almost 70% of all eCommerce turnover in Europe. They also lead in software, SaaS and online services sales, where they are followed by Italy, the Netherlands, Spain, Switzerland, Belgium, and Denmark, respectively.
However, in terms of cross-border online purchases, shoppers in Macedonia and Portugal are in the lead (85%), followed by Luxembourg (79%), Switzerland (64%) and Iceland (63%). Here's what you should consider if you want to do digital commerce in some of those markets.
United Kingdom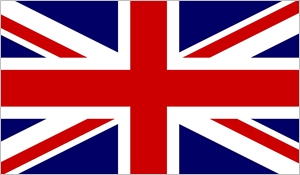 87% of the UK's population has shopped online, and its appetite for new (and sometimes cheaper) products from other countries is growing. The UK eCommerce market is the third largest in the world, and it benefits from shoppers' high buying power and the country's developed digital and physical infrastructure. Selling into that market should be relatively straightforward, taking into account that:
language localization should pose less of a challenge;

the customers' foremost

preferred payment methods

are credit and

debit

cards (52%), on the one hand, and PayPal (43%) on the other. You should have no issues supporting these payment methods, regardless of which Payment Service Provider or digital commerce provider you choose.
However, you must be prepared to adapt your pricing strategy to the local market and display prices in Pounds Sterling (GBP) in your store. Furthermore, UK shoppers expect great customer service and a seamless end-to-end customer experience, so make sure those aspects of your business are up to par as well.
Germany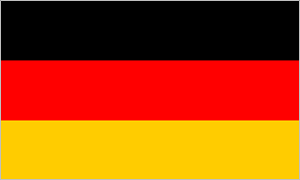 To benefit from the buying power of German shoppers, you will need to localize every aspect of your business—not only in terms of language but also with regards to store content and layout, prices and more. Germans who buy online tend to live in urban areas and are inclined to do a lot of research before making a purchase. Therefore, make sure you provide extensive and clear information about your offerings. This will also generate trust among customers, which is at a premium in Germany.
Additionally, proper language localization may also help you attract customers from Austria or Switzerland, who often buy online from German merchants.
You will also need to pay attention to the preferred payment methods in the country. In contrast with the UK, 41% of German shoppers prefer to pay via an Open invoice (also known as 'pay on account'). That means that a third party pays the merchant for products and services purchased by shoppers, and then collects payment from shoppers after delivery. PayPal is the second most common payment method (32%), while cards (8.5%) and SEPA Direct Debit (8.7%) follow at quite a distance.
France
French shoppers demand that all communication is in French, so language localization is very important if you want to crack this major eCommerce market. When they buy from other countries, French customers most often order from the UK, Germany, the USA or China, even though they must pay import fees for any goods bought from outside the EU that cost more than 22 Euros.  
At the same time, French shoppers place great faith in product reviews, so, if you are confident in your offerings, you should attempt to implement customer reviews and ratings in your online store.
While credit and debit cards have the lion's share of payment methods used in France (70%), Cartes Bancaires (CB – 12%) and PayPal (16%) are also very popular.
Italy

Italy is the second largest eCommerce market in Southern Europe and, even though Internet penetration is lower than in the countries mentioned so far, eCommerce is growing. The main driver of shoppers' interest in buying online is a lower price, and Italians tend to take a longer time (on average) to decide on a purchase, often visiting an online shop several times and making wish lists until they finally place an order.
Language and pricing localization are very important to ensure good conversion rates in Italy, as well as offering interesting features and suitable payment methods. While PayPal, Visa, and MasterCard are the most frequently used payment methods, many shoppers prefer direct bank or post-transfer (bonifico bancario) payments, so you need to plan for those as well.
Denmark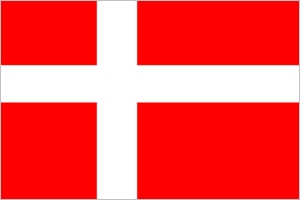 Danish shoppers enjoy high purchasing power and return rates are very low, but they dislike advertising and, just like everyone else, want everything to be in their own language. Danish customers are also heavy users of price comparison websites to get the best deals so your pricing strategy in this market will be very important.
Norway
The combination of high income with high taxes and the consequent high prices across the board has made Norwegians especially price sensitive. That is why Norway has shown one of the highest rates of cross-border shopping in Europe. However, don't forget to plan for language localization and cultural preferences, too.
Poland

The Polish eCommerce market is forecast to reach $17 billion by 2020. Currently, there are relatively few eCommerce merchants in Poland (approximately 15,000), which presents an opportunity for new merchants who may want to capture some of that market. Nonetheless, if you want to sell in Poland, your strategy and tactics will need to be hyper-localized, as 40% of Poles have never shopped online internationally.
Getting started with localization for selling in Europe
The above are only a few examples of the market specificities and localization aspects you will need to keep in mind when planning your expansion to European countries. In addition to localizing texts, products and services, special offers, pricing, currencies and so on, you will also have to consider how your business will manage and remit taxes and VAT in each targeted country, as each may have different laws and rules. And let's not forget about compliance—for example, the General Data Protection Regulation (GDPR) that came into effect last year now determines how all businesses that operate in Europe (regardless of where they are incorporated) handle people's personal data.
To find out more details about tailoring your digital sales to local markets, have a look at our free eBook, "How to Localize Your Digital Business for Global Commerce".