You may have had a friend or a peer mention their newfound passion for podcasts. Or that person might be you, and it's totally understandable. Podcasts have been around for quite some time, but only recently have they started to gain tremendous popularity, and that is because they are such a convenient way to share and retrieve content.
Lately, people have become more and more focused on multitasking and aiming to finish as many tasks as possible in a small amount of time. And, to state the obvious, they've become very proficient in doing so.
Taking this into consideration, it's not surprising that one of the main reasons why podcasts have become so popular is their biggest advantage: being able to listen to them anywhere, anytime, and via any medium.
That means you can listen to a podcast while you're on the go, finishing up your tasks, or out on a walk, just by hitting the play button on your smartphone, computer, or tablet. The best of both worlds! Staying informed and up to date with new trends from the SaaS industry and learning new strategies has never been easier than now.
According to SEMRush, 2021 holds the record for hours spent listening to podcasts, with 15 billion hours compared to 12 billion hours just two years ago. And the year hasn't even ended yet! And Statista's research shows that by the year 2023, the number of monthly podcast listeners in the United States will likely hit 164 million.
SaaS and Subscription podcasts offer a wide range of opportunities for discovering new ideas, staying up to date with trends, and even learning new insights and tips from the experts who host or are interviewed for the shows.
So, if you've just discovered this new world of podcasts, or you're in search of new content to listen to, we've made a list of the best 26 SaaS and Subscriptions podcasts  that you definitely don't want to miss.
Bonus: Looking for more podcasts to listen to? Check out our list of Best eCommerce Podcasts to listen in 2021.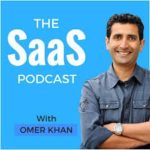 The SaaS Podcast is the go-to podcast if you're looking to scale your SaaS business. Omer Khan, the host of the podcast and the Founder of SaaS Club, offers you in-depth interviews with proven SaaS founders and entrepreneurs that will help you launch and grow your SaaS business. Tune in every Wednesday to listen to the new episodes!
Notable episodes: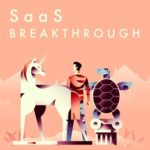 Hosted by David Abrams, the SaaS Breakthrough podcast offers an inside look into SaaS companies and their marketing techniques straight from the source: the marketers who are in the trenches, experimenting on a daily basis to grow their MRR and build top businesses. If you're interested in all the marketing SaaS trends and tips and tricks to boost your SaaS business, you'll definitely need to listen to this podcast.
Notable episodes: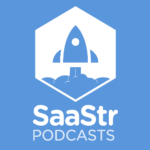 The Official SaaStr Podcast, hosted by Amelia Ibarra, SVP at SaaStr, is an all-in-one podcast that tackles topics such as customer growth, scaling SaaS business, subscription, and retention. The podcast offers insightful interviews with the most prominent operators and investors, letting listeners discover their tips, tactics, and strategies to attain success in the fiercely competitive world of SaaS. Check it out!
Notable episodes: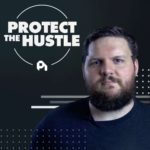 ProfitWell's Patrick Campbell, the host of the Protect the Hustle podcast, explores the truth behind the strategy and tactics of those scaling in SaaS. In each episode, Patrick interviews experts who share their know-how on B2B SaaS growth. Basically, ProfitWell supplies a team of advisors to guide you, all at the press of the play button. The podcast publishes fresh new episodes every Tuesday, so make sure to give it a listen.
Notable episodes: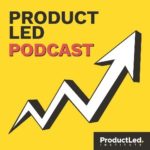 Looking to build a SaaS subscription business with boosted sales and top revenue? Well, look no further, because the weekly ProductLed Podcast has a wide range of interviews with both product-led growth leaders and practitioners who have real knowledge to share on what it takes to use their product to grow a business. Give it a try!
Notable episodes: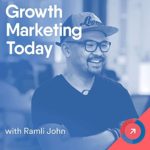 Hosted by Ramli John, Growth Marketing Today is a weekly podcast that uncovers the proven step-by-step marketing processes and systems from each of its guests, so you can apply the lessons in order to accelerate the growth of your company. Whether you're a marketer, founder, consultant, or simply passionate about the SaaS industry and marketing, this podcast gives you the chance to learn marketing strategies in detail from today's top marketers. Make sure you don't miss it!
Notable episodes: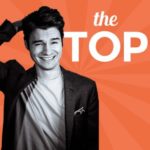 The Top is a daily podcast hosted by Nathan Latka.  Yes, you read it right – daily! Each morning, Nathan spends 15 minutes interviewing SaaS founders as they share all their learnings about how they launched their startups and grew them into successful SaaS businesses. Tune in every morning for your cup of coffee with the SaaS experts.
Notable episodes: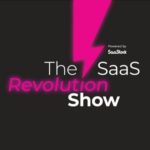 The SaaS Revolution Show, hosted by Alex Theuma, brings you top tips and tactics from the greatest SaaS minds from around the world. Revolutionary founders, executives, and investors openly share their learnings on attracting and keeping customers, growing companies in unlikely places, scaling globally, and successfully super boosting your SaaS business. Make sure to give it a listen!
Notable episodes: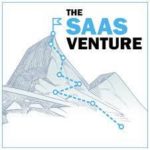 The SaaS Venture podcast is dedicated to the SaaS and subscription industry. The podcast shares the adventure of building a SaaS company from the ground, leading and growing it to become a successful business. The hosts, Aaron Weiche of Leadferno and Darren Shaw from Whitespark, share their tips and tricks, experiences, ideas, wins, and losses while running their software companies. If you're looking into starting up your SaaS business, you most definitely need to check it out!
Notable episodes: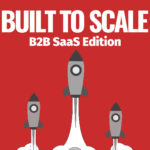 Scaling your SaaS business may be a daunting process, but the Build To Scale podcast offers you all the behind-the-scenes tips and insights on how to do it right. Hosted by Mitch Fanning, the bi-weekly podcast offers meaningful conversations with industry experts who focus on helping B2B SaaS companies build repeatable, scalable growth. Give it a listen!
Notable episodes: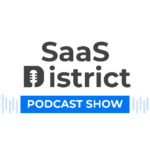 The SaaS District podcast teaches you ways to optimize your growth strategy for your Saas startup, starting with your first glimpse of the idea all the way to a successful company. The host of the podcast, Akeel Jabber, covers topics like investing, acquisitions, leadership, B2B sales, growth marketing, scaling, hiring, M&A, conversion optimization, productivity, bootstrapping, venture capital, private equity, and innovation – basically, all the steps and know-how on scaling your SaaS company. Its in-depth bi-weekly episodes will surely help you get an idea about how to boost your business.
Notable episodes:
Hosted by Claudiu Murariu and Arpit Choudhury, The Data-led Professional podcast is dedicated to helping peers become data-led, in order to build better products and experiences and skyrocket their businesses. Give it a play!
Notable episodes: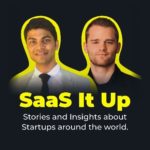 Hosted by Saswat Sahu and Oskar Bader, the SaaS It Up podcast offers in-depth insights on entrepreneurship, growth sales, and bootstrapping your SaaS startup. The podcast shares interviews with entrepreneurs, VCs, and ecosystem partners who share their unique stories and choices they made in order to grow their business into successful SaaS companies. Give it a listen!
Notable episodes: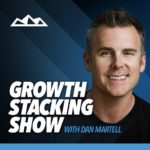 In The Growth Stacking Show podcast, host Dan Martell shares his tips and knowledge on how to build and scale successful products and businesses. If you're looking to learn more about product development, customer retention, and SaaS strategies, this is the right podcast to listen to!
Notable episodes: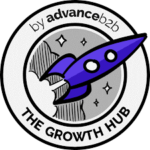 The Growth Hub is the go-to podcast to help you grow and upscale your B2B SaaS business. The podcast focuses on actionable insights, strategic frameworks, and inspiring stories from the top minds in the SaaS industry from across the globe. Hosted by Edward Ford, The Growth Hub Podcast is dedicated to those SaaS marketers, CEOs, and founders who want to level up their knowledge, skills, and wisdom on how to build a high-growth SaaS business.
Notable episodes: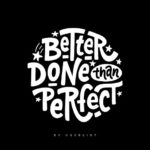 The Better Done Than Perfect podcast is dedicated to all SaaS founders and product people. Guest experts share their learnings about customer success, user onboarding, scaling your business, and much more. Tune in to hear real-life stories from seasoned SaaS founders and SaaS Experts.
Notable episodes: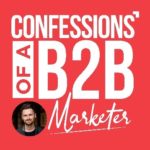 Hosted by Tom Hunt, the Confessions of a B2B Marketer promises to give you the inside scoop on how to grow your B2B SaaS or agency, and how to attract a wealth of clients and customers. Give it a try!
Notable episodes: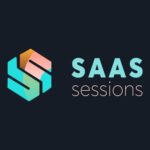 The SaaS Session podcast is the all-in-one podcast that provides the opportunity to learn everything SaaS-related. From keeping up with new trends, learning the new aspects of the SaaS ecosystem, to getting the behind-the-scenes news from experts in the industry – these are just a few of the topics Sunil Neurgaonkar talks about with his guests. Get your pen and notebook ready and tune in to learn all the SaaS and subscription tricks you need to know.
Notable episodes: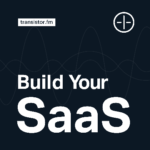 John Buda and Justin Jackson are ready to show you how to Build Your SaaS with the help of their podcast. They will share their tips on how to stand out from your competitors, bootstrapping your business, and bringing it to the point of becoming a totally successful SaaS company. So, put that determination hat on and give it a listen!
Notable episodes: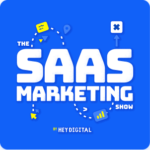 Are you curious about what lies behind growing your SaaS or B2B tech business? Then you're in the right place, because The SaaS Marketing Show is ready to tell you all about it. Dylan Hey, Co-Founder of Hey Digital and host of the podcast, will give you all the insights on what's fueling some of the fastest-growing companies right now. Tune in to learn practical marketing and growth strategies from top marketing experts and SaaS founders.
Notable episodes: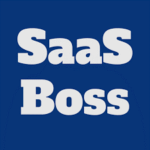 Hosted by Natalie Luneva, the SaaS Boss podcast is all about giving you actionable advice for all you bootstrapped SaaS founders, offered by coaches and consultants about startup scaling challenges, building remote teams, leadership, getting unstuck, founder personal growth, and more.
Notable episodes: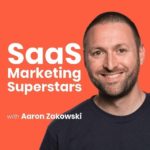 SaaS Marketing Superstars is the podcast that uncovers proven growth strategies with the help of marketing leaders and CMOs who are behind the fastest-growing SaaS companies. Hosted by Aaron Zakowski, the podcast gives you all the intel on paid ads, SEO, ABM and sales, content marketing, email marketing, landing page optimization, and how to use these top tips to generate more signups for your SaaS business. Make sure you give it a listen!
Notable episodes: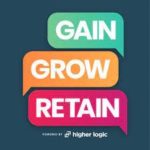 The Gain Grow Retain: B2B SaaS Customer Success podcast is aimed towards customer success leaders in the B2B SaaS and tech space who are facing the day-to-day challenges of scaling. The hosts, Jeff Breunsbach and Jay Nathan, talk about all things SaaS-related, from growing and scaling subscription businesses, to customer retention. Check it out if you're looking to learn new strategies for boosting your SaaS business.
Notable episodes: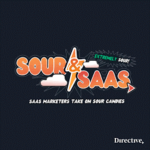 The Sour & SaaS podcast is the place where experts break down SaaS marketing problems in order to give you all the info and tip on how to develop a top-notch SaaS business. Garrett Mehrguth, the host of the show, interviews SaaS marketing leaders from around the world while they're challenged to get their words out – puckering with sour candy they consume throughout their conversation. So get your sour snacks and give it a listen!
Notable episodes: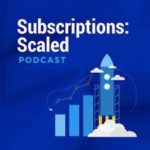 Hosted by Nick Fredrick, the Subscriptions: Scaled podcast tackles topics such as SaaS subscriptions, subscription boxes, growth tactics, technical challenges of a subscription company, compliance challenges, and business strategy for subscription companies. If you're curious about knowing all the different facets of successfully running a subscription business and how to build it, grow it, and scale it from a startup to something bigger, this is the podcast you should definitely listen to.
Notable episodes: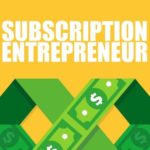 The Subscription Entrepreneur podcast should be on every SaaS business developer's playlist, because you'll get all the behind-the-scenes on challenges faced and lessons learned by SaaS company founders, consultants, and innovators. The host of the podcast, Eric Turnnessen, talks about how you can find your personal expression in business, practical tools to get you up and running, high-level strategies, common pitfalls, navigating the digital world, and actionable steps for you to succeed at anything. Make sure to press play and give it a try!
Notable episodes: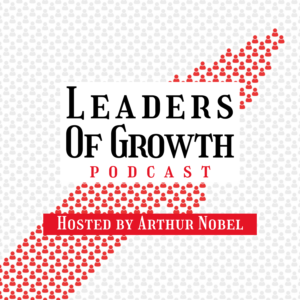 If you're a founder scaling your SaaS across Series A to C, this one is for you. In this podcast, Arthur Nobel, Principal at Knight Capital, interviews founders, experts, and thought leaders who share their stories and learnings on scaling a B2B software company. With an average length of 40 minutes, each episode features different startup challenges such as Strategy, HR, Go-to-market, Sales, Customer Success, Culture, Marketing, Internationalization, and more. 
 Leaders of Growth is the first podcast that helps B2B SaaS companies scale to $25M ARR and beyond. 
Notable episodes:
In a fast-paced world, podcasts are the best way to stay up to date with everything that's happening in the SaaS and subscriptions industry, and an easy way to learn something new every day while doing your thing.
We really hope that this shortlist of best SaaS and subscriptions podcasts will deliver you tons of opportunities, learnings and meaningful advice to help you develop your own SaaS startup, or even better, to boost its growth to a successful top business.
Let us know in the comments section below which of these podcasts are your favorites. Are there any other SaaS and subscriptions podcasts you like to listen to? 😊