Mobile payments are a hot topic, and they keep getting hotter—for good reason. Thanks to the incredible ease of use and accessibility, they deliver unprecedented convenience for consumers and can increase revenue for companies.
With 5 billion mobile users in the world, compared with just 1.2 billion people with bank accounts, mobile payments offer a major opportunity for companies to reach new markets, increase sales, experiment with new technologies, and catch buyers exactly at the moment they're ready to make a purchase.
Let's take a look at some details to consider when evaluating mobile payments.
Mobile payments basics
According to our most recent shopper behavior survey, about 45% of buyers already make software or SaaS purchases on mobile or tablets.

While desktop purchasing remains in the lead, used by 82% of buyers, it's clear that mobile is already a large and growing channel that merchants can't afford to ignore. Mobile is expected to account for nearly half all retail eCommerce payments (all categories!) by the end of 2020. As mobile payments grow, merchants need to consider giving them a try.
Letting customers buy on mobile means supporting different payment methods. There are many ways for consumers to pay using a mobile device: credit and debit cards lead the way in terms of acceptance, but PayPal and prepaid cards aren't far behind. Mobile wallets like Apple Pay and Google Pay are gaining ground globally, and some markets have clear preferred payment methods.
For example, mobile payments in China are dominated by Alipay and WeChat Pay, which handle about 93% of mobile payments in that market. Samsung Pay, which uses a mobile phone's NFC chip for payment at any contactless-enabled POS, is widespread in South Korea and expanding elsewhere as well. Scandinavian countries have also developed mobile payment solutions that are very popular in their respective regions, such as Swish in Sweden, Vipps in Norway or MobilePay in Denmark. Security can be a concern for consumers when it comes to mobile payments, so using a trusted local payment provider can help reassure your users.
The mobile customer experience
Keep in mind that mobile payments don't refer only to mobile wallets like Apple Pay or Google Pay. Mobile payments also encompass paying with a credit card on the mobile web.
While 60% of consumers use their mobile phones to browse for products, just 40% complete purchases on mobile, according to Deloitte. There are many reasons for this discrepancy, but chief among them tends to be ease of purchase. Typing out payment details on a mobile device can be cumbersome, so integrating with an existing mobile payment system can be simpler for consumers. At the same time, offering support for too many payment methods can be overwhelming. It's best to understand what method your target market prefers and focus on that.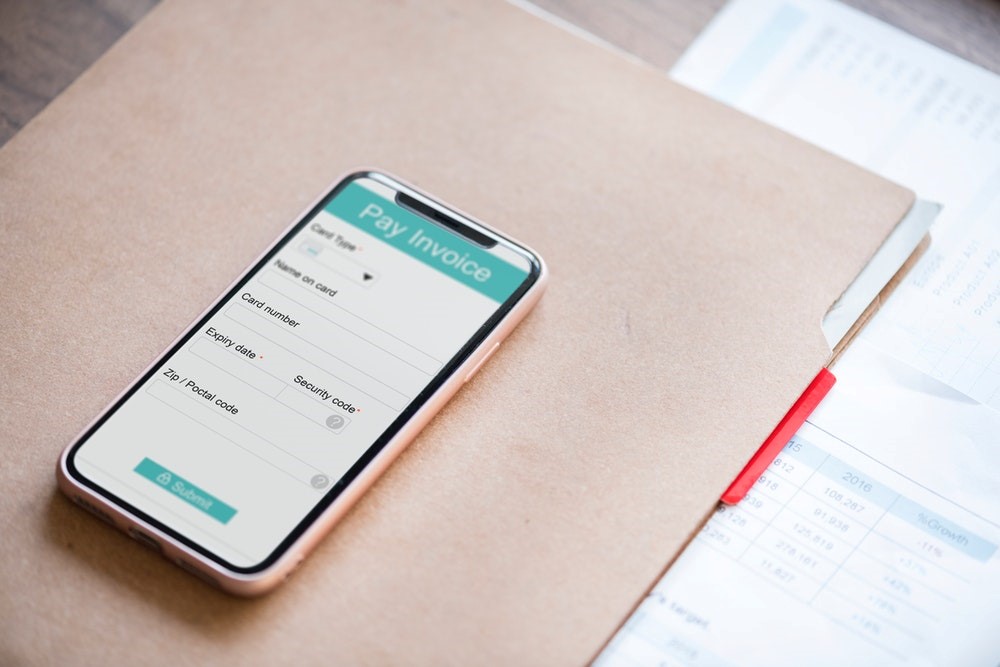 Page load times are another important consideration when it comes to mobile payments, as consumers' limited patience is even shorter on mobile devices. Ensure that your mobile site or app loads quickly with a tool like Google Page Speed. Test your mobile purchase flow extensively, with real users, to ensure it presents no technical barriers to purchase. This might mean eliminating pop-ups and streamlining your mobile checkout experience to a single page (if it's not already).
On mobile, companies have to let consumers lead the way and provide clear, simple experiences that don't interfere with the ability to get info or make a purchase. Take a look at the image below showing the difference between a desktop shopping cart and a mobile shopping cart: you can easily see how the mobile experience is much more streamlined.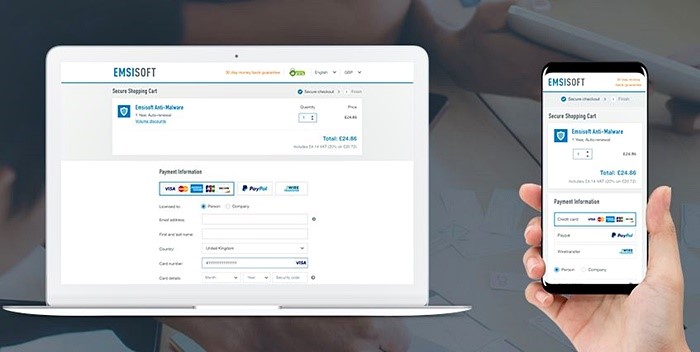 Benefits of mobile payments
Mobile payments are beneficial to retailers for many reasons. When successful, they put consumers first, letting shoppers do quick searches on mobile to find what they want and complete their purchase while in a buying mindset. An impressive 78% of software and SaaS buyers find products by searching online, and many of those searches likely happen on mobile devices, so letting people buy in real time can bump up conversion rates. Mobile payments let users buy what they need anytime, anywhere, right when they're thinking about it, rather than having to remember to make a trip to a store or look something up later on a desktop computer.
Mobile can also be a good way to experiment with new payment methods and technologies. Businesses can start by using a trusted vendor and end by embedding a mobile optimized payment platform into their site. These and other technological innovations associated with mobile payments are important reasons to consider them and can deliver financial benefits when they resonate with the right audiences.
Downsides of mobile payments
Like any form of payment, mobile payments can be subject to fraud. While the Mobile Payments and Fraud Report found that detecting fraudulent orders is important to 52% of mobile sellers, about half of merchants actually say that desktop shopping is still their highest-risk channel, rating it riskier than either mobile web or mobile app payments. This should reassure worried merchants that mobile payments are worth a try.
Social payments and other mobile opportunities
Social payments are another growing subset of mobile payments that allow users to pay for goods and services through social media channels such as Facebook, Instagram, and Twitter.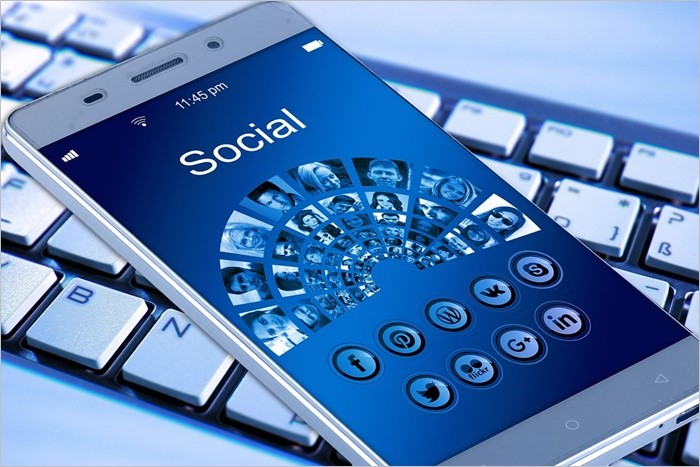 About a quarter of merchants (26%) plan to add support for social commerce in 2018, giving consumers even more ways to pay online. In addition to paying on social media, a third of Generation Z consumers want to share their financial transactions with friends on social media according to Accenture, showing major potential for social commerce going forward.
Because they are tied to devices that can access tons of useful information about where people go and what content they access online, mobile payments systems can also help companies develop creative offers, promotions and rewards programs. Companies can send location-based offers based on where people currently are or even predictive offers aimed at where they may be going. Consumers can take action at the moment by making seamless mobile payments.
Mobile payments are here to stay
Let me say that again: mobile payments are clearly here to stay. Mobile technology can reach an amazing amount of consumers, there are many secure options for fulfilling mobile payments and the mobile space brings significant opportunity for experimentation, optimization and revenue growth. The benefits clearly outweigh the downsides, so don't wait—get started with mobile payments today.