Hi, sellers! As the holiday season is just kicking off, it's time to adjust your strategies accordingly, if you want to have your fair share of the cake in terms of seasonal sales.
And if you need help with getting more traffic, increasing conversion rates, transforming customers into advocates, and standing out among your competitors, this month's Industry Buzz has got you covered. Also, make sure you register for the panel on growth hacking we're hosting on November 14, you don't want to miss it!
Ready to cash in on the holiday season that has just started?
We've gathered top-notch experts to inspire you in building the perfect growth strategy for your online business. Andy Crestodina, well-known content marketer, Denis Scott, VP Marketing – Growth at SurveyMonkey, Paul Boag, UX & Digital Transformation Strategist at Boag Works and Ian Lurie, digital marketer, will teach you how to adopt a growth mindset. So make sure you register now for the panel we're hosting on Nov. 14 and get your questions ready!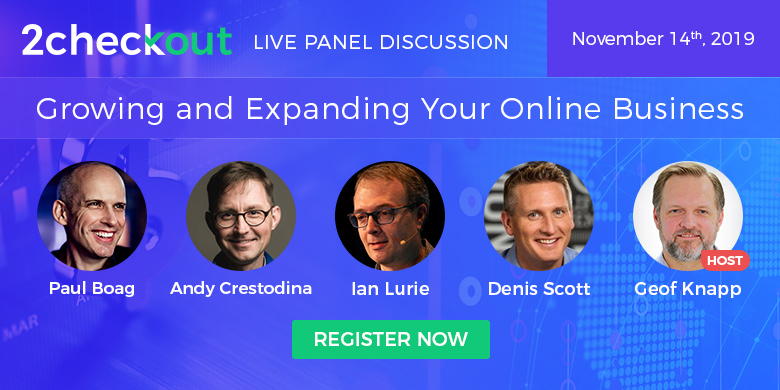 The absence of a real market need, running out of cash, failing to build the right team, having to fight against a powerful competition – all are common threats that could put you out of business. Fortunately, this comprehensive article shows you how to prevent such situations from doing so. It's time you pull the right growth levers for your SaaS business.
Selling software online can be quite a complicated thing because there are lots of alternatives to your product out there. So if you want to put yourself in the spotlight, make sure you have a flawless product positioning and presentation. Since you worked this hard to get a minimum viable product on the market, it would be a shame if the presentation weren't polished enough.
Having a considerable amount of traffic on your website is important year-round, not to mention how vital it is during seasonal sales. And you shouldn't have to make a very big effort to achieve the desired number. You can exponentially increase your traffic for free and we're showing you exactly how to do it.
We've talked about increasing traffic, but how do you capitalize on all those site visitors you managed to attract? Well, this article has plenty of ideas and suggestions on creating a shopping cart experience that'll grow your eCommerce conversion rates. It's also got examples of how a flawless checkout should look like, so all you have to do is get inspired on what to optimize.
Bring the value of your product to the surface by training your customers to become expert users. Not only is an expert user more likely to become hooked on your product, but he will remain a loyal customer for years to come. He's also got the potential to become a valuable advocate for your brand. And creating a customer academy around your product, brand, and industry would be a great starting point for this.
SysTools was struggling to improve internal efficiencies and agility related to their online sales. Low cart conversion rates, limited out-of-the-box functionality, and delays in creating new marketing campaigns are some of the pain points they encountered, which I bet are familiar to you too. Read our case study to find out how they increase sales with the help of 2Checkout!
The eCommerce industry is subject to lots of fraud schemes, payments being the most attacked vertical. Did you know that among the variety of cyber threats merchants are fighting, fraudulent account creation, often with the use of a synthetic identity, is also surfacing?  So it's very important to stay up to date with all the methods cyber criminals could use to steal money from you.
Trying new conversion rate optimization strategies is always welcomed, as shoppers' online buying preferences are constantly changing. So try as much as possible to keep up with them. This webinar will teach you key things to test to maximize revenue: product pages, shopping cart templates, cart flow, the checkout form, location of cross-sell offers, boosting credibility and social proof, auto-renew opt-in rate, and trial sign-up forms.
It's about time you start planning for your 2020 eCommerce strategy. And it's very important to consider trends while doing so. Taking our survey would be a great starting point since you can get some inspiration on what other businesses are planning. And don't worry, we'll send the results into your inbox just in time for the new year!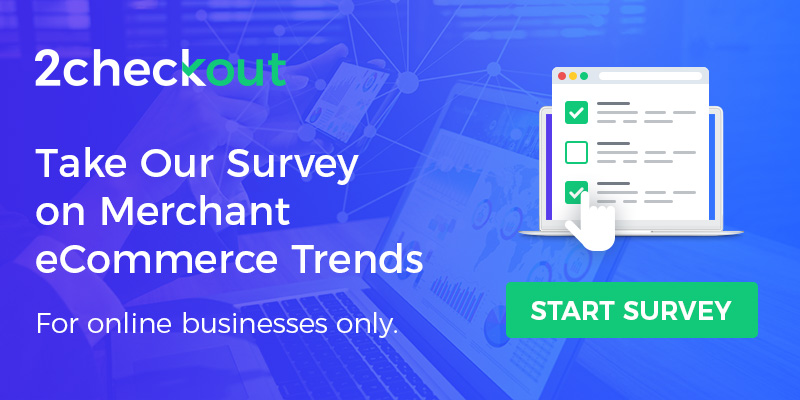 Good luck with your selling strategy for this holiday season and don't forget about planning for the coming year!