We kick off this monthly roundup with thrilling news – CommerceNow, the leading global eCommerce event, is back with an exceptional roster of speakers, actionable sessions, and exceptional resources that will take your online business to new heights of success. The event is entirely virtual and free of charge, allowing you to attend from wherever you choose. We're so excited to see you live on June 21-22, so  get your FREE virtual pass today!  
Up next, we have prepared a series of practical resources that will provide insights hyperscaling your online business this spring. These resources include customer engagement best practices and strategies for success during economic challenges, pricing strategy techniques, and payment trends that you should keep up with in 2023.  
Finally, we will discuss how to best manage your taxation strategies and tips and tricks on how to optimize your cart in order to increase your revenue growth. 
Happy selling! 
It's brighter, it's bolder, it's bigger, and it's back! CommerceNow 2023 will take place on June 21 – 22, and it's guaranteed to help you ramp up your eCommerce strategies. 
Join industry leaders and like-minded professionals to gain valuable insights that you can apply to your digital commerce strategies. Register today to secure your spot!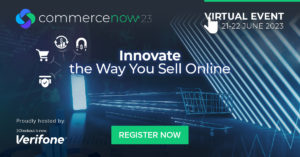 Are you making the most of your Thank You pages? Check out these actionable tips that can boost your engagement and keep your customers coming back for more! 
Are you struggling with setting the right prices for your products or services? Whether you're a small business owner or a large corporation, these tips will help you determine the best pricing strategy for your online business. 
Are you struggling with navigating the complex world of taxation for digital goods? Check out our new eBook, which is packed with valuable insights, expert advice, and practical tips to help you streamline your tax compliance and optimize your eCommerce business's financial performance.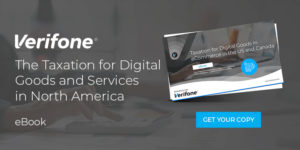 To navigate through the challenging economic landscape during a recession, SaaS businesses need to focus on customer acquisition and retention. Discover these strategies that can help your SaaS company become recession-proof.  
Have you noticed the recent developments in consumer behavior? As an eCommerce business, it's essential to adapt and evolve alongside these changes to meet the needs and expectations of your customers. Learn more about the biggest consumer behavior shifts and how you can stay ahead of the game.  
Find out how Mondly improved their revenue per visitor and boosted their conversion rates in specific markets by using 2Checkout (now Verifone)'s InLine Cart.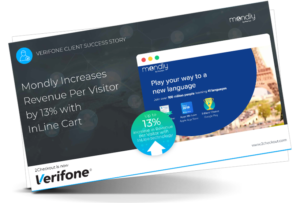 Digital payment transactions are projected to reach a staggering $9.68 trillion this year thanks to the continued growth of digital wallets, virtual cards, and open banking. Discover what the latest digital payment trends are and how to leverage them when scaling your eCommerce business.  
As the use of online shopping and digital payments continues to grow, it's crucial for businesses to prioritize eCommerce security to protect their customers' information. Find out what the latest security threats are, how to identify them, and how to protect your business and customers from them.  
Looking to streamline your payment processes and maximize your revenue potential? Find out how the 2Checkout Monetization Platform can help you maximize your conversion and retention rates and minimize the complexities of global commerce.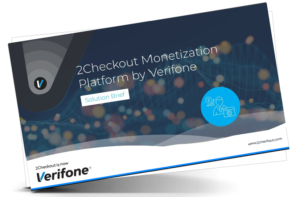 We wish you good luck with your hyper scaling strategies!