The B2B landscape has never been so competitive and conducting sales in the traditional way is no longer effective.
Merchants are looking for novel ways to service their clients and are shifting their attention, more and more, to digital orders, which can be complex to carry out. Clients want a seamless, consistent, flexible buying experience, from start to finish. Your success depends on how well you keep pace with their desires while taking advantage of market upgrades.
With all the channels and touchpoints out there, it's clear that a synergistic blend of both no-touch (self-service) and touch (assisted sales) approaches is emerging as a solution. This requires optimizing and automating the sales process overall and giving sales teams digital commerce platform tools integrated with Configure Price Quote (CPQ applications).
With this synergy of self-service and assisted sales, businesses will experience:
Shorter sales funnels
Faster close times on deals
More accurate quotes
More efficient sales reps progression, allowing them to build customer relationships
Improved margins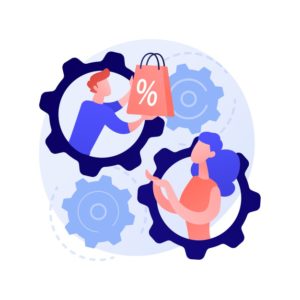 What you can expect from CPQ software
CPQ is the tool designed to help your business create buyer-centric experiences for your prospects and clients, with capabilities to consolidate and synchronize your self-service interactions and your assisted sales processes into a comprehensive user journey, managed from a single platform. This type of tool features options to configure product offerings, prepare, negotiate and sign quotes and proposals, pricing and discounts set-up, and many more.
How integrating with a CPQ solution can benefit your business
Studies have shown that a CPQ solution enables sales teams to send 49% more contracts, proposals, quotes, and RFP responses to prospects and customers, and to achieve 28% shorter sales cycle and 105% larger average deal size,  which translates into more revenue for companies using the tool. The reasons for this success are:
1. Shorter sales cycle and customized sales quotes in real-time
Think about it: when your clients request a quote, they expect to get it fast, and if they don't get it quickly they are more likely to shop online for other solutions, even approaching your competitors in the process.
Research shows that sales reps spend less than a third of their time selling. The remaining two-thirds of their time is spent on administrative tasks: scanning spreadsheets with sales information, manually configuring and pricing products, and other tedious tasks.
By providing real-time quotes that are 100% correct, CPQ software can help you achieve shorter sales cycles to service your clients fast and prevent them from moving on to your competitor.
Producing an accurate quote fast will not only secure customer business, it will also give these clients confidence that your product offerings are of similar quality.
2. Automated reporting
Information is key to success. One of the critical features of CPQ software is its reporting capability, which allows you to see where clients drop off during the order process, which customizations they favor, whether your discounts are successful, and other important insights. This awareness can enable you to make significant improvements to your sales process, which will lead to an increase in successful orders and – you guessed it – client satisfaction.
Most CPQ systems include a range of analytical tools, from simple reporting where attributes can be reported in a tabular manner and exported to a spreadsheet for analysis and cross-fertilization with other data sets, or deeper, more complicated analyses that can help your sales team better determine pricing and best-fit discounting, for example.
3. More sales reps achieving quota (higher productivity)
Nothing motivates a salesperson more than successful deals, and CPQ software can drive sales productivity in three essential ways. It can help your sales force:
Form better relationships with more clients. CPQ software reduces administrative tasks for your sales reps, freeing them to engage with and satisfy more clients. Its features free up your sales team to spend time doing what they do best: selling.
Close more sales deals.. CPQ software helps sales reps conduct best-practice sales every time and empowers them to sell anytime and anywhere with real-time abilities to generate quotes. It makes it easy to get eSignatures, and deals can be closed right away while one-on-one with the customer.
Close higher-quality, more lucrative sales deals. CPQ software automates the identification of targeted upsell and cross-sell opportunities and can help your sales reps increase their productivity by maximizing the value of every deal.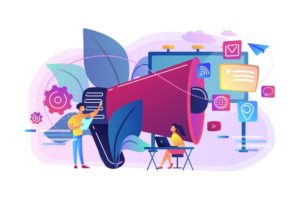 4. Greater accuracy
Sales teams have a lot on their plates, with so many proposals and contracts to manually manage. So it's not surprising that some of this paperwork ends up with small errors: the date might be wrong, a signature is missing, or a name is misspelled, or even more serious errors, like mispriced items or selling out-of-stock products, etc.. Mistakes like these, although small, are pesky and lead to a longer sales cycle and, even more importantly, a potentially negative experience for your clients.
CPQ software automates quoting and pricing, taking human error out of the process so fewer quote revisions are required. CPQ software also employs a rules engine, which means fewer order fulfillment errors.
According to the Aberdeen Group study of the success of CPQ software, it can reduce quote revisions by 13%, with more than 33% of sales reps experiencing sales agreement errors without it.
5. Increase in total revenue
Naturally, increasing profits is any sales team's ultimate goal, and there is ample evidence that CPQ software will contribute to higher revenue:
Administrative time and labor goes down because the sales cycle is shorter, fewer quote revisions are required, and certain manual operational costs are eliminated.
You gain a clear understanding of what's working and what isn't in your sales process, through reporting, so you can eliminate costly inefficiencies.
The sales process is available from any device, anytime and anywhere. Deals can be closed quickly, making time for more sales, and upsell and cross-sell opportunities, easy to incorporate, can increase the value of individual deals.
The best way to close lucrative, complex deals faster is being able to respond quickly, accurately, and supportively to meet the needs of your customer. With the right CPQ technology, you can provide the tools your team needs to perform better.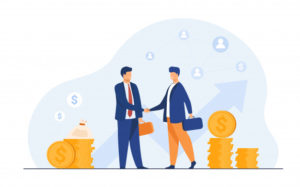 Is a CPQ solution right for my business? ​
Of course, although it's clear that CPQ removes sales process complications, look at your own business needs to understand if it is a requirement for your company. If you answer yes to any of the below questions, CPQ could significantly benefit your business.
Do you sell to other businesses?
CPQ software is an ideal match for B2B, because it completes quotes quickly, with accurate pricing; it gives buyers a customized experience that lets them easily choose the best product for their needs; and it simplifies negotiation. What's more, CPQ is currently the only type of tech stack that can support your needs of offering a consistent, synchronized experience on all sales channels.
Does your sales process involve building bundles, and matching products/features?
With CPQ software in place, you can better meet your clients' unique and individual needs.  It will allow you to send a customized offering that fits their needs in a very specific way. You can even remove excess offerings or tweak the value of your products to the perceived value of the client.
Do you offer discounts?
CPQ software can streamline this process, and make offering bulk discounts, package discounts, or other price incentives an automated part of building quotes.  Custom discounts can also be offered to specific clients or deals.
Do your clients complain about the sales process?
With the more frictionless sales journey that CPQ software can offer, those complaints from clients about repetitive and difficult steps in the quoting process can be mostly eliminated. In the current B2B commerce context, the need for an "all channels" approach has become evident. The sales journey can start in one channel and continue in others with no disruption. CPQ helps organize all channels/touchpoints and ensures the seamless flow of client and business data.
Do you need better visibility for sales at different points in the process?
CPQ software enables you to report on any point or stage in the sales cycle, providing any department within your business a full breakdown of all stages of pricing, including the list price and any discounts given.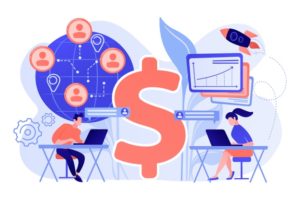 The Bottom Line
As B2B sales becomes more and more complex, faster, and increasingly context-driven over the past several years, CPQ strategies have been experiencing tremendous growth.
For businesses for whom the customer experience is paramount, CPQ is successful in making the selling process simpler for the client, which can enhance their relationship with you and increase loyalty.
Ultimately, CPQ software can help sales cycles run faster, provide more accurate pricing data, and capture more opportunities to upsell and bundle, while streamlining workflow and saving time. All this can lead to more sales, better productivity among your sales reps, happier customers, and higher revenue overall.
Get a free copy of our eBook to discover what the new B2B selling environment looks like these days, and what type of tools you need to stay relevant and competitive on the market.