On June 13 & 14, 2Checkout proudly hosted the CommerceNow online event, where 16 amazing marketers and ecommerce experts shared their top tips and tricks.
The CommerceNow agenda was filled with engaging online sessions on eCommerce, digital marketing, pricing, conversion optimization, international sales, subscriptions, fraud and compliance, customer experience and customer advocacy from these fantastic industry experts.
The livestream ran for more than 10 hours, so clearly not all of you were able to join us online for the whole duration of the event. Rest assured, we will share all the session with those who registered to the event, and for those who didn't get a chance, you can still register to watch the replays.
Here's a quick summary of CommerceNow 2018!
Day 1 kicked off with a great session on a very important topic: customer advocacy. Our special guests were Liz Richardson, Director, Client Services at Influitive, provider of advocate marketing services, and Davin Wilfrid, Senior Manager, Content & Customer Advocacy at QuickBase, a cloud-based platform that empowers problem solvers to quickly turn ideas for better ways to work into apps that make their organizations more efficient. They explained the true power of customer advocacy and why it matters more than ever to organizations in this age of digital and social dominance.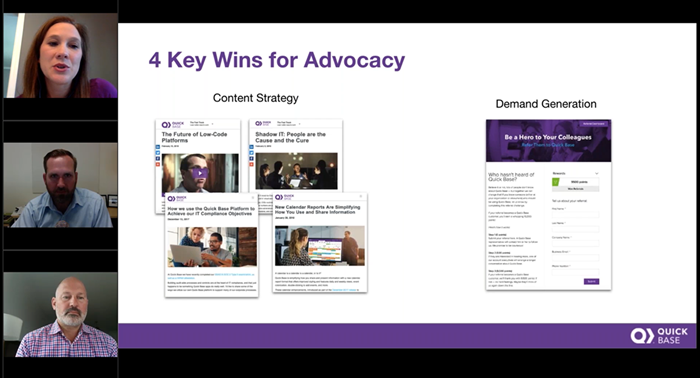 Our next session featured the amazing Patrick Campbell, Co-Founder & CEO of Price Intelligently. Price Intelligently provides industry standard BI solutions that improve your retention and monetization automatically through unmatched subscription intelligence. Patrick revealed some really interesting benchmarks on what's happening in the market from over 8k subscription companies, as well as the framework to overcome these new market challenges. Needless to say that Patrick rocked it!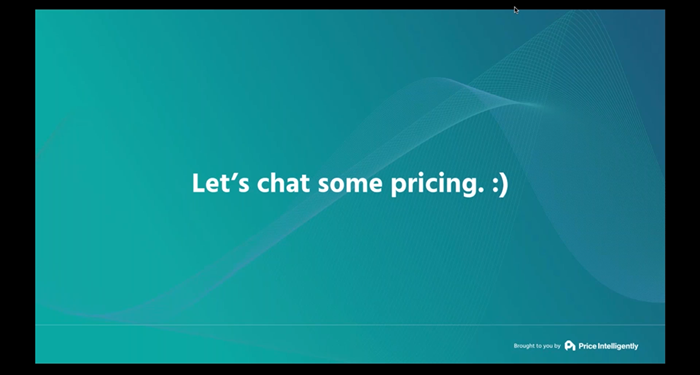 Next up, we were joined by Alex Birkett, Growth Marketing Manager at HubSpot, a leading CRM, marketing, sales, and customer service platform. Alex shared strategies and very hands-on tactics you can leverage when it comes to organic user acquisition.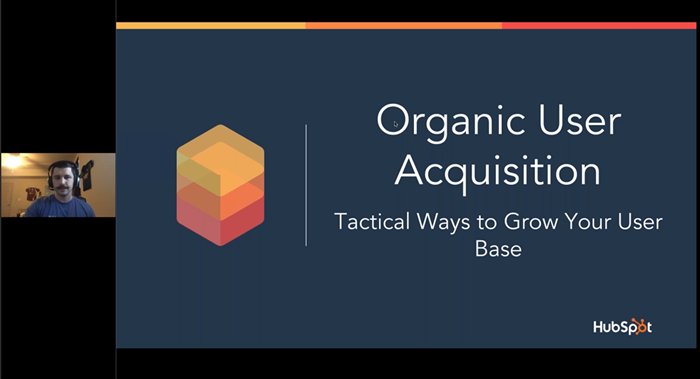 Session number four featured an extremely talented Growth Marketing Consultant. Her name is Tiffany Da Silva and she's also the Founder of Flowjo.co, a growth hacking toolset that gives you everything you need to start growing your business.
She shared some really cool growth hacks to help you optimize every stage of your customer journey.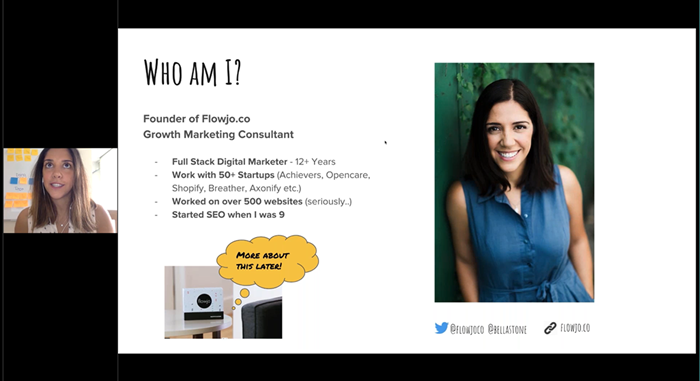 Next, we were joined by David Clarke, an internationally known GDPR and security advisor and the founder of GDPR Technology Forum. He is recognized as one of the top 10 influencers by Thompson Reuter's "Top 30 most influential thought-leaders and thinkers on social media, in risk management, compliance and regtech in the UK".
David covered the outcome of GDPR since it came into effect and highlighted some of the risks that have emerged since the 25th of last month.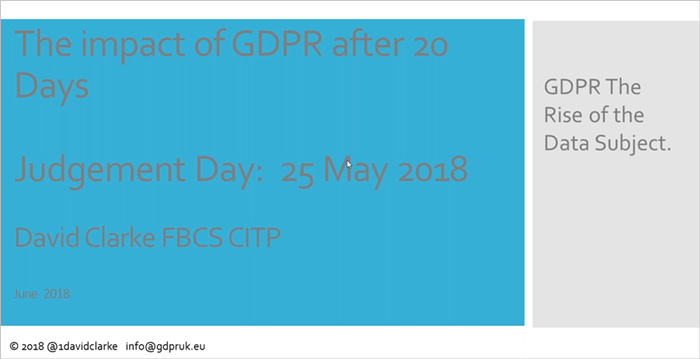 For anyone interested in improving their customer experience mapping process, we had Georgiana  Laudi to the rescue! Georgiana is a SaaS marketing & customer experience strategist, startup mentor and Founder & Chief Advisor of "A Better CX". She talked about how you're stunting your company's growth and how to fix it using a 7-step customer experience mapping process.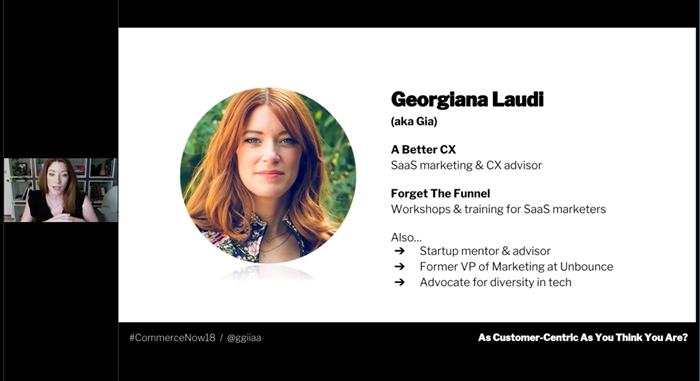 For the last presentation of Day 1, we were joined by Brad Rosen, Vice President of Revenue Operations at G2Crowd. G2Crowd is one of the world's leading business software review platforms, so we couldn't have a better speaker to talk about leveraging customer reviews in our marketing programs.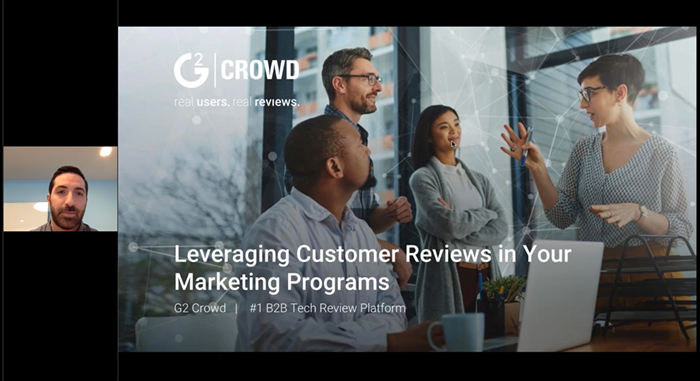 Following on from some amazing presentations from the first day of the event, we had 6 more of the brightest minds in the industry share their wisdom on day two of #CommerceNOW18. We started off the second day with Robert Skrob, an expert in subscription membership retention. He's the President of Membership Services, Inc., a company that specializes in membership marketing. Robert taught the audience how to leverage retention strategies and increase recurring revenue through membership growth.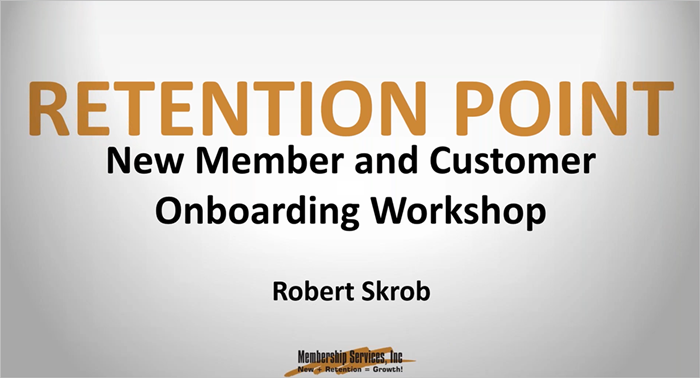 The second session of the day continued with Maria Caciur, Head of Managed Services at Omniconvert.  Omniconvert is an award-winning conversion rate optimization (CRO) software that can be used for A/B testing, user surveys, popup banners, advanced segmentation & more! Maria spoke about the steps you should take in order to find the optimization actions that can boost your website performance based on real data, not just hunches.
Next, we our had own Laurentiu Ghenciu, Sales VP at 2Checkout who introduced us into one the most effective growth strategies – selling globally by acting locally. Engaging in global commerce is a great way to boost your business, so you should get started on selling internationally as soon as possible. Laurentiu talked about the latest trends when it comes to digital commerce and some strategies online businesses can adopt to best leverage those global trends.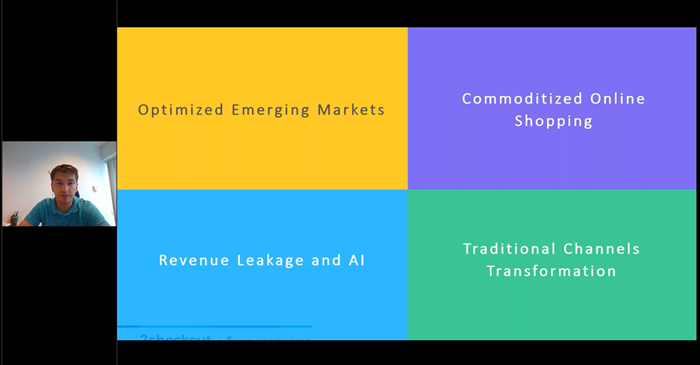 Dave Chaffey doesn't really need an introduction, as he's a well-known digital strategist and co-founder of SmartInsights.com. His presentation about Optimizing Always-on Lifecycle Marketing helped us better understand how email marketing automation, web personalization, messaging and targeting work better together to drive more prospects along the funnel.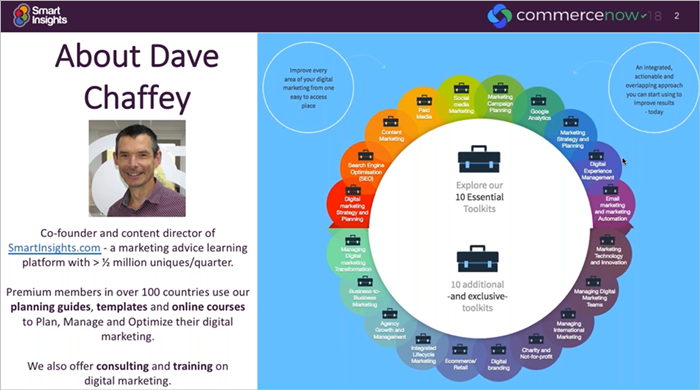 Next on was Chris Goward, founder and CEO of WiderFunnel, the conversion optimization company that pioneered split testing as a strategy. In his amazing session, Chris showed how leading companies are expanding experimentation across teams and technologies, and leveraging customer-centric strategies to mature past the 'quick wins' stage of their growth.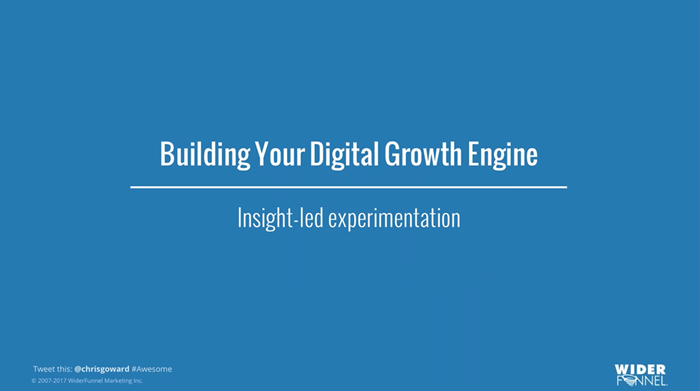 For the final session of #CommerceNow18, we had the wonderful Tara Kendrick, Fraud Client Success Director at Experian. She introduced us into the state of ecommerce fraud. Her session helped us better understand where fraud attacks are taking place, based on Experian's extensive data analysis. While fraud is an unwanted reality, there are things online merchants and shoppers can do to weaken it, so this session helped improve our knowledge and defense tactics against online fraud.
We hope you got inspired by these sessions and that you gathered new ideas and left with an action plan that will better help you run your own successful eCommerce business! For the 2Checkout team, the June event was a fantastic experience and we look forward to the next one! A big thank you again to all our speakers and, last but certainly not least, a big thank you to the audience – for your attention, live questions and comments that helped us deliver a relevant, engaged online event. Till next time!