Welcome to today's interview with Irina Sanaeva, Head of Digital Marketing at AVS4YOU. We're excited to have her here today to discuss a fantastic event currently underway: the Spring Affiliate Contest. This contest is a great opportunity for Avangate's affiliates to showcase their marketing skills and to win fantastic prizes by promoting AVS4YOU's top-notch software products, including video editing tools, audio converters, and more. Today, we'll be talking with Irina about the details of the contest, how affiliates can participate, and what they can do to maximize their chances of success. We'll also explore the benefits of joining the AVS4YOU affiliate program and what sets it apart from other affiliate programs in the industry.
So without further ado, let's dive in!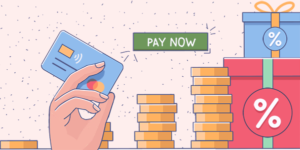 Q1: Can you tell us a little bit about your company and the software and digital goods you offer?
Our company specializes in developing innovative video and audio solutions for end-users. It has been a leader in the multimedia market for more than 15 years promoting digital software worldwide. In contrast to our competitors, we are happy to offer our users a complete package of five multimedia programs for working with audio and video data. The opportunities are endless – from creating video projects, presentations, slideshows, to audio podcasts, mixes, audiobooks, and much more. Needless to say, it's incredibly convenient to have all editing and conversion tools at hand in one multimedia suite.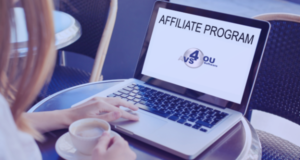 Q2: What inspired you to host the Spring Affiliate Contest, and what do you hope to achieve with this initiative?
Traditionally, spring is associated with the beginning of new life when nature awakens after a long winter's sleep. From our point of view, it is the best time to generate as many sales as possible and get prepared for a hot relaxing summer.
In other words, we want our partners to expand their business effectively, increase their monthly income, and get some valuable gifts as a reward for their efforts. And what can help drive sales better than a contest?! We are very enthusiastic about this initiative and hope that our active affiliates won't miss this golden opportunity. Of course, we welcome new partners to join the AVS4YOU affiliate network and establish a win-win cooperation.
Q3: What are the prizes that affiliates can win by participating in the contest, and what do you think makes them particularly exciting or valuable?
It would be unfair to expect the same results from a top affiliate who is familiar with AVS4YOU products and makes a certain sales volume per month versus those who have just registered as affiliates and started promoting the software. Thus, we have prepared prizes for three categories: top affiliates, active affiliates, and new partners. In all, there will be nine gifts.
The first prize is the most valuable one: the winner will be rewarded with a mini PC or a Samsung smartphone. The second and the third prizes are 10% and 5% increases of the default affiliate commission respectively.
Undoubtedly, modern gadgets are in everyone's wish list, especially in our digital era when it is a norm to have more than one PC or cell phone. At the same time the increased affiliate commission will help partners earn more, and what is most exciting is that the increase will be extended over the next six months.
Q4: Can you share any tips or strategies for affiliates looking to maximize their sales and chances of winning during the contest period?
During the contest all types of marketing activities are allowed, from placing a banner to running a PPC campaign. We highly recommend using special deals and coupon codes as well as banners. Another useful strategy is to reach out to current customers with a newsletter.
Q5: How does this contest differ from other affiliate promotions you've offered in the past, and what do you think sets it apart?
AVS4YOU and Avangate have been collaborating together for over 15 years. As a rule, we take an active part in all the promotions set up by the Avangate affiliate network. Usually, a special coupon code is generated for the affiliates to maximize their sales. Unlike the previous contests, in this one we would like to reward our affiliates generously for their contribution to the software promotion and distribution by offering them some valuable gifts. Hopefully, this initiative will motivate them to continue being pro-active and help our businesses grow simultaneously.
Q6: Can you talk a bit about the commission structure for affiliates during the contest period and how this might benefit them in the long run?
As was mentioned previously, all affiliates will be segmented into three categories. The first is the top affiliates who make the most of sales, the second is active affiliates with a default 50% commission, and the third is new affiliates who will be registered during the contest. There is always an opportunity to become a top affiliate and keep the increased commission.
Q7: Finally, how can affiliates get involved in the Spring Affiliate Contest, and what do they need to do to ensure they're eligible to win the prizes?
As a matter of fact, we have made it very easy for affiliates to participate in the Spring Affiliate Contest, and the conditions are equal for everybody. All partners in the Avangate Affiliate Network who have joined the AVS4YOU affiliate program are eligible to participate in the contest, whether they have been with us for years or have just signed up.
For those who are new to our program, the first step is to register in Avangate and then join the AVS4YOU affiliate program. Once that's done, they can start promoting our software and digital goods and generating sales to win one of our amazing prizes.
One important thing we recommend is that all affiliates check their links to make sure they are working properly. This will ensure that they receive credit for all the sales they generate during the contest period and don't miss out on any chances to win. We're excited to see what our affiliates can achieve during the Spring Affiliate Contest and we are looking forward to rewarding them for their hard work and dedication to our brand.
Finally, we wish good luck to all affiliates and anticipate much buzz, engagement, and great results, of course.
Learn more on how the Avangate Affiliate Network drives 37% increase in Affiliate Sales for AVS4YOU.